Sewage Treatment in the Comox Valley
The Comox Valley Water Pollution Control Centre is a sewage treatment facility operated by the Comox Valley Regional District (CVRD) for the communities of Courtenay, Comox and CFB Comox on Vancouver Island. It opened in March 1984.
Upgrades are now underway at this facility. Visit our project page for more information.
About this facility
The Comox Valley Water Pollution Control Centre processes wastewater from 40,000 households in the Comox Valley, discharging an average daily flow of 17,000 m3 of treated, safe water to the Strait of Georgia three kilometres off shore.
The Comox Valley Water Pollution Control Centre is classified as a Level IV plant.
How is the sewage treated?
Treatment includes screening and degritting to remove solids, and aeration to ensure water meets safe standards before being discharged. Regular testing is conducted to ensure the system is working effectively.
Solids from the treatment process are collected and taken to the CVRD's Compost Facility where the biosolids are used to produce nutrient rich soil that can be used for landscaping, orchards, flower gardens and lawns. Visit our webpage to learn more about our SkyRocket product.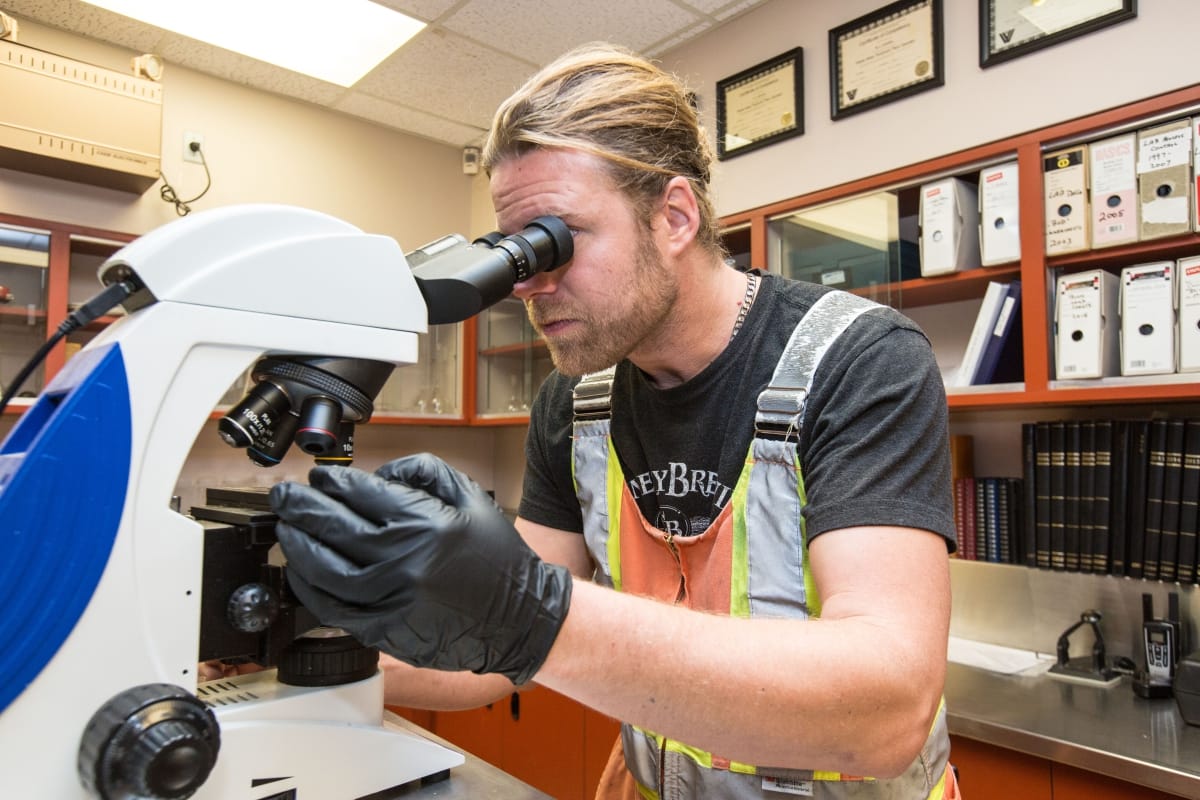 History
The Comox Valley Wastewater Pollution Control Centre was first proposed in 1978 as a replacement for aging municipal and military wastewater treatment facilities. The plant officially opened in March 1984.
Shortly after commissioning, the CVRD began to receive odour complaints related to plant operation.The CVRD worked hard to reduce odours and improve the situation, however the odours persisted. In 1985 area residents committee filed legal action against the CVRD. In 1992, the CVRD worked with residents to settle out of court and agreed to relocate the compost facility and install additional odour control measures.
By 1997, a new wet chemical scrubber system was installed, and by 2002 composting was moved off-site to a new biosolids composting facility at the Comox Valley Waste Management Centre. In 2006, a new odour control policy was implemented and in 2014, CVRD staff identified new technology and operations that could reduce odours at a reasonable cost. An evalution of equipment and practices was complete and a tracking system was implemented.
In January 2017, the Sewage Commission approved several important upgrades to the treatment plant. More information about these upgrades can be found on our project page.
Questions/Comments?