The Comox Valley Water Pollution Control Centre is a sewage treatment facility operated by the Comox Valley Regional District (CVRD) for the communities of Courtenay, Comox and CFB Comox on Vancouver Island. It opened in March 1984 and is located at 445 Brent Road, Comox.
Upgrades are now underway at this facility. Visit our project page for more information.
Do you live near the treatment plant?
Visit our notification page to register for text and/or voicemail notifications about planned maintenance that could result in noise or odour impacts, as well as unplanned operational issues that are longer than one day in duration.
Odour Complaints
Do you have a complaint about odours or noise at the Comox Valley Wastewater Pollution Control Centre? To have your complaint logged as part of our tracking system please click the button below to fill out our online form. 
About this facility
The Comox Valley Water Pollution Control Centre processes wastewater for 44,370 residents in the Comox Valley, discharging an average daily flow of 17,000 m3 of treated, safe water to the Strait of Georgia three kilometres off shore.
The Comox Valley Water Pollution Control Centre is classified as a Level IV plant.
How is the sewage treated?
Treatment includes screening and degritting to remove solids, and aeration to ensure water meets safe standards before being discharged. Regular testing is conducted to ensure the system is working effectively.
Solids from the treatment process are collected and taken to the CVRD's Compost Facility where the biosolids are used to produce nutrient rich soil that can be used for landscaping, orchards, flower gardens and lawns. Visit our webpage to learn more about our SkyRocket product.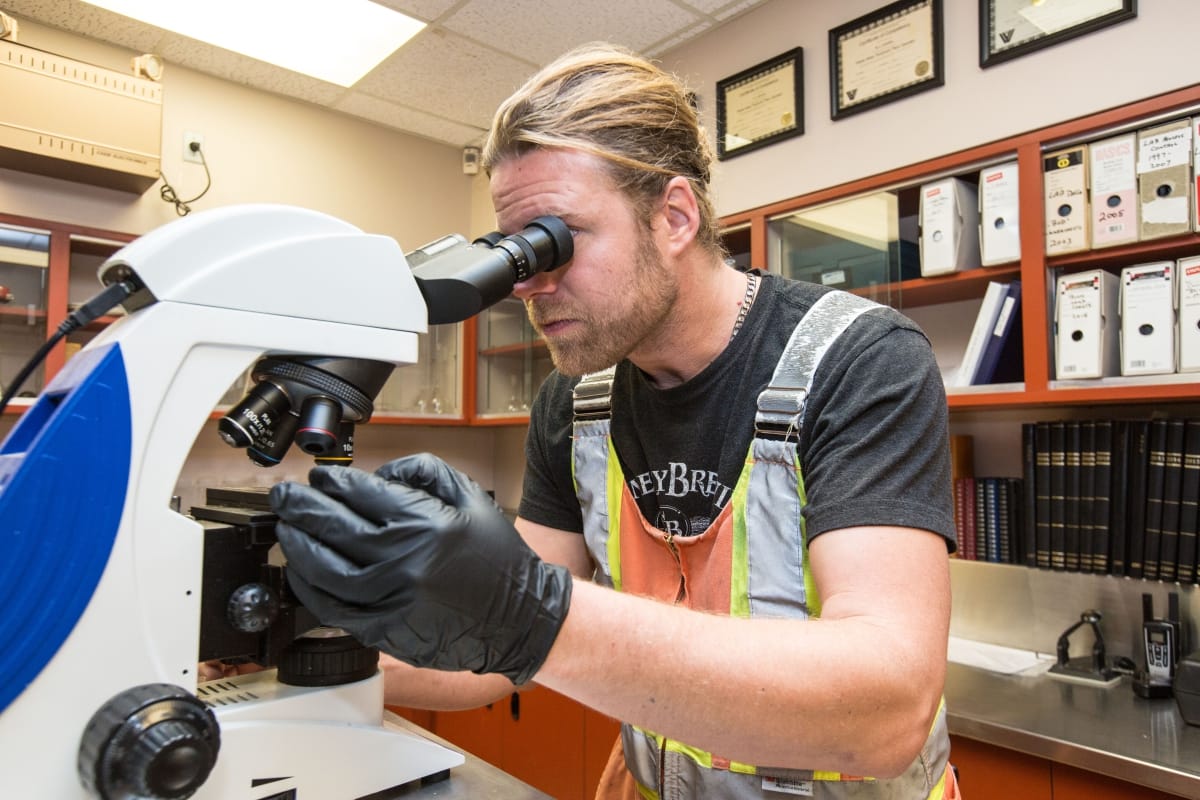 History
The Comox Valley Wastewater Pollution Control Centre was first proposed in 1978 as a replacement for aging municipal and military wastewater treatment facilities. The plant officially opened in March 1984. Shortly after commissioning, the CVRD began to receive odour complaints related to plant operation.
For more information on the history of odour complaints at the plant, and what is being done now to address these concerns, please visit our Sewage Treatment Plant Upgrades project page.
Questions?
If you have a question about the Comox Valley Water Pollution Control Centre please contact us by email or phone our engineering services department at 250-334-6000.